DESCRIPTION:
Pick up and return to the hotel.
We will travel a selected route through Lima in its three stages: Ancestral Lima, Colonial Lima and Modern Lima.
We will start the tour with a panoramic view of the «Pyramid of Pucllana», an ancient Ceremonial and Archaeological Center built in the 4th century AD and considered a sacred village of the Incas.
Then we will start our visit to the Historic Center of Lima. Where we will appreciate what was the old Plaza de Lima and appreciate more than fifty monuments and colonial buildings within which are the Paseo de la Republica, Plaza San Martín, Government Palace, Plaza Mayor, Archbishop's Palace, the Basilica Cathedral and Municipal Palace. among others.
Continuing our route, we will go to the Museum of the Central Reserve Bank, where we will be able to know the Collections of Treasures of Peru, we will also find objects of ancient ceramics, gold and textiles from various pre-Columbian cultures. We will also find the Monumental Complex of San Francisco, which is the largest sample of colonial religious art in America. Its main attraction is the visit to its subway crypts known as the Catacombs.
Finally, we will go to the Contemporary Zone of Lima, where we will appreciate the main buildings and residential areas of Lima, El Olivar de San Isidro, Miraflores, Larcomar and Parque del Amor.
Note:
Museum of the Central Reserve Bank closed to the public on Saturday and Sunday afternoons, Monday Closed all day.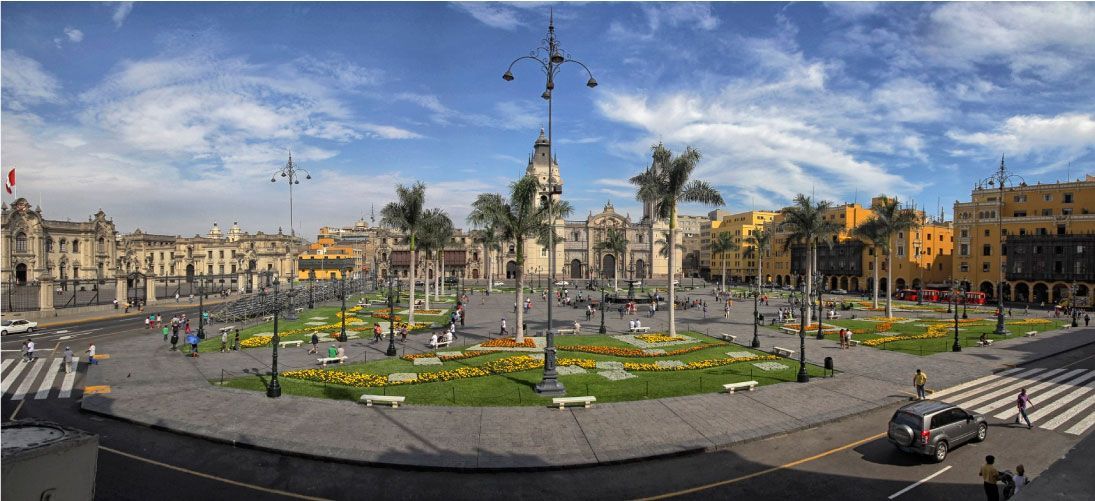 NUESTROS SERVICIOS INCLUYEN:
Recogida en el hotel – Recorrido por los distritos de San Isidro y Miraflores.
Recorrido por el centro histórico de Lima y sus calles principales.
Visita al convento de San Francisco y sus catacumbas.
Visita al Museo BCR.
Boleto de entrada
Guía turística.