A trip is much more likely to be successful when you prepare well. Or at least, never miss anything while you're on the road. If you are about to go backpacking, it is essential that you know how to prepare the backpack in the best way, avoiding bad times later.
When you go backpacking, conditions can change a lot during your journey. Some nights you will spend in hostels, others camping and one or another in some means of transport. The important thing is to know how to adapt to each of these situations.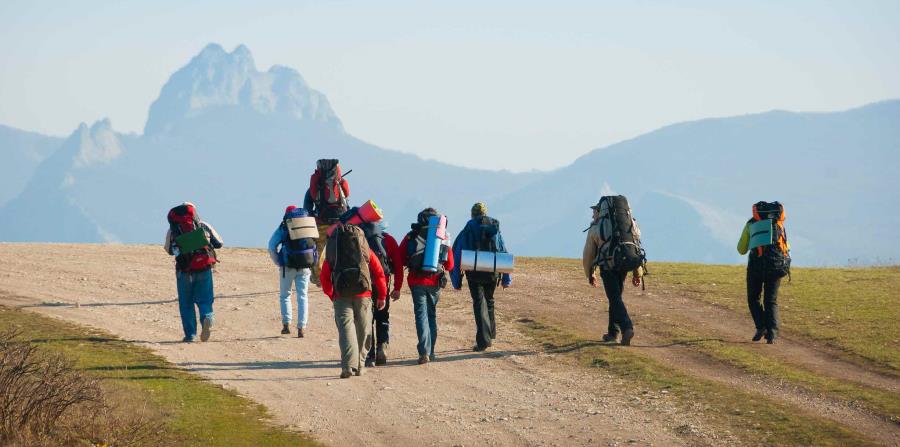 ORGANIZATION
It is important to inform us about our route and what variables we can come across. We must keep in mind how long we will be traveling, what type of routes we will use, the weather we will be exposed to and what services we will have available. It is not the same to do the Carretera Austral, than to know Cusco and its surroundings.
The most practical thing is that you make a list with everything you think you might need. Write down everything that comes to mind, considering any type of unforeseen events. It is very likely that you will end up with a very extensive list, and it is at this time that you will begin to apply "filters", in order to reduce the luggage to the essentials.
CROSSING THE UNNECESSARY
Have you used it during the last month? If not, then it may not be essential. Do you really need to wear more shoes? It is likely that a pair of trekking shoes and a pair of light shoes / sandals is sufficient. Will you wear a change of clothes for each day of the week? Clearly not. An extra change or two will be more than enough if you are traveling. If you will do it with friends, gather their loads when using a wash in a hostel.
Do you really need so many layers? A thick jacket and a layer of water (or windbreaker) will be enough shelter. Consider that ideally your load will not exceed 20% of your body weight. Once you have determined what you will wear, it is time to start with the weight distribution.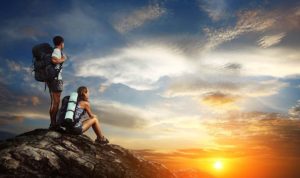 DISTRIBUTING WEIGHT IN OUR BACKPACK
It is a good idea to divide your equipment into categories, such as resting things (tent and sleeping bag), food (cooker, food, utensils), clothing (changes, layers, towel), toiletries and travel items. You can separate them in plastic bags or Ziploc to prevent them from getting wet.
In the lower part of the backpack we will assemble the base. We will use the change of clothes and the sleeping bag. On this we can put the tent, although there are people who prefer to hang it outside to take advantage of more space inside the backpack. It is better to avoid carrying the exposed tent. Outside the backpack you can get dirty, tangle with branches or they can steal it.
On this base and attached to the back, the heaviest items that require greater safety, such as cooking items, should be used (remember that we separate a bag for food?). It is crucial that everything heavy is next to our backs, so we will avoid altering our center of gravity. Otherwise, we could fall and lose our balance easily, not to mention lower back pain.
At the top we will put delicate objects that we need by hand, such as our camera and the water layer.
In small pockets we can put razors, sunglasses and all those elements that we need to have on hand if necessary, next to a small travel kit. The documents can go in the "special" and secure compartments that are arranged in the current backpacks. Next to them, you can also put some of these 7 books that every traveler should read.
Remember that outside you have a side pocket in which you can carry a bottle of water, as well as there is an allocated space for trekking poles. Remember to bring these items exposed only when you are carrying the backpack. If you take a plane or a long-distance bus, you must leave everything in the backpack.
Many backpacks today bring some fanny packs. If this is your case, do not miss them. Here you can carry some cash, your cell phone and many other items that are better to have on hand, such as these everyday objects that can save your life when traveling.
Secure the load, use the straps arranged to tighten in your backpack.
When finished, put on your backpack. It is important that you adjust the belt, shoulders and chest strap. Remember that the backpack should not wobble, it must be well adjusted to the hips (where most of the weight will rest) and on the shoulders there should be a space in which you only reach to pass your hands.
As we said, it is really important that you reduce the weight of your backpack to a minimum. Keep in mind that you could buy things while traveling. If you plan to travel for more than one season, then buy the extra clothes you need while traveling. It doesn't make sense to load those sandals if there are still two months of winter left, just as it doesn't make sense to load a thick jacket in the middle of summer.
EXPLORATION BACKPACK
If you will also do activities like trekking and you can leave your backpack and most of the load in a hostel or camp, having an exploration backpack can be really useful, which ideally will be between 20 and 30 liters. Many times this smaller backpack is included in the larger backpack, so you can make the purchase two in one. This does not mean you can include yours, if you prefer.
Finally, when buying a backpack you need to be clear about the use you want to give it, the water resistance you will need and that it fits your morphology. The backpacks have sizes and many other benefits, so each person may need a different one according to their body and objectives. Take your time, consider that they will probably be your companions for years.