By the year 2021, in the historic sanctuary of Machu Picchu, work will begin to open two more accesses for travelers, which will favor the arrival of new tourist attractions.
Amazon Route to Machu Picchu
Among these additional routes, the «Amazonian access» will be provided, which will arrive through the Intihuatana community with the sectors of San Miguel, Inkarakay, Mandor, Puente Ruinas, up to Machu Picchu Pueblo.
Route Choquellusca to Machu Picchu
The second route will pass through the communities of Choquellusca, border with Piscacucho, district of Ollantaytambo, with San Antonio de Torontoy, up to Machu Picchu Pueblo.
These projects seek to improve the visibility of cultural, natural and social heritage, decentralize tourism and improve the economy of local people.
The thousands of travelers who arrive at Machu Picchu can now enjoy much more.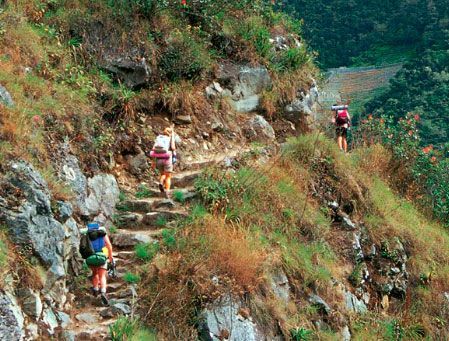 The municipality of Machu Picchu will make improvements in the pedestrian routes, with the extension of the surface, cleaning and clearing; more places will be built to make tourist breaks and viewpoints with impressive views; there will be interpretation centers, report booths, hygienic services, and waste and organic waste bins will be installed.
In the sections botanical gardens with native plants will be implemented, in other places it will be reforested with native plants, the comuneros will be trained and sensitized in environmental issues, biodiversity will be evaluated based on climate changes, among others, all with a budget that will arrive to four million soles.
Always enjoying the majesty of the landscapes and the company of local people that will make your experience unique among all your trips, enjoy these two new routes to Machu Picchu always with Andean Peru Treks