Where to Buy in Cusco?, The imperial city of Cusco is located in the country of Peru, as the navel of the world, is known for its Inca history with its magnificent monuments and its culture that still endures.
If you have enough time during your visit to Cusco and Machu Picchu, you will surely want to know WHERE TO BUY IN CUSCO. Cusco has many places to shop, with an incredible diversity of products handmade by artisans. Many of these items are unique, truly amazing products; especially textiles, made of alpaca wool and jewelry. Most of the products and souvenirs are made inspired by the culture and traditions of this destination in Peru.
Shopping in Cusco
Cusco produces around 650 tons of alpaca fiber each year, it is one of the main producers in the whole world. Also in Cusco you can visit many of the best alpaca clothing stores in the world.
You can not leave Cusco without wearing an alpaca garment; Most textiles are made with Andean. Among the articles made with alpaca wool, we can find: gloves, scarves, ponchos, chullos, blankets, backpacks, vests, bags, all of excellent quality. Touring the craft shops you will find beautiful works of goldsmiths, beads, rings, silver necklaces; but you will also find ceramic plaster and baked clay.
When you visit Cusco for the first time, the first thing that will surprise you is the alpaca wool spun yarns dyed in a splendid kaleidoscope of colors.
From sweaters to woolen hats, socks and scarves, they are available in all shapes, sizes and colors, and it is understandable why they are the most popular souvenir gifts that can be bought in Peru. Not only are they beautiful, practical and affordable, but they also help keep you warm on your trip through Peru. And what's more, they are very dear to the locals; see how many women in the market wear thick woolen socks and heavy, hot hats.
What to buy in Cusco?
It is important to buy crafts that are part of the culture of Cusco; however, if the gift is for your wife or girlfriend, you may prefer to buy a silver jewel with semiprecious stones. We can find a large number of products in a variety of materials, and it will not be difficult to find beautiful unique products, you just have to know where to look for them, because there are many places where industrialized products are manufactured.
Other things you can buy in Cusco
Peruvian Quinoa – The first time you enter a Peruvian market, it is likely to be what catches your attention: elaborate fabrics made of alpaca wool dyed in a splendid kaleidoscope of
Caramelos de coca – These Peruvian sweets, slightly sweet and bitter, are a great souvenir since they are compact and easy to carry in the
Maca en – Do you have gourmet friends who love the latest trends? Maca has been in the news in recent years for its health benefits. However, the ancient Peruvians were ahead of the time, since this plant has been used for a long time as a natural energizer by the people of the Andes.
Pisco peruano – Beginning to wonder how much you will miss a fruity pisco sour when you finally return home? Why do not you take a bottle and show it to your friends
Another popular gift to take home from Peru is a Pucará Bull. These small ceramic bull figures are usually sentinels on the roofs of houses in Peru, but they can also be used as ornaments inside the
San Blas neighborhood
San Blas is a neighborhood of artists and artisans. This neighbourhood is best known for its old colonial houses and next to them art galleries and artisan food and clothing shops. It can be reached directly from the Plaza de Armas of Cusco, passing by Hatun Rumiyoc street.
We will be able to find workshops to see the process as they elaborate their works. The workshop of the Olave family or the Camero family; and you can not miss the works of the Mendívil and Mérida families, works with worldwide recognition
In this neighborhood many merchants sell similar merchandise, so it is always useful to compare prices. If sellers think that you have just arrived in Peru and do not know the real value of the items, their price is guaranteed to be higher.
Most visitors will find very low prices, however, you can request a discount occasionally.
San Pedro Market
This market is located 2 blocks from the Plaza de Armas of Cusco; In addition to beautiful handmade products and alpaca garments at very good prices, this market is characterized by the fact that everyone buys what they need for their daily consumption. Among the edibles that can be found, Peruvian food and the products with which they are made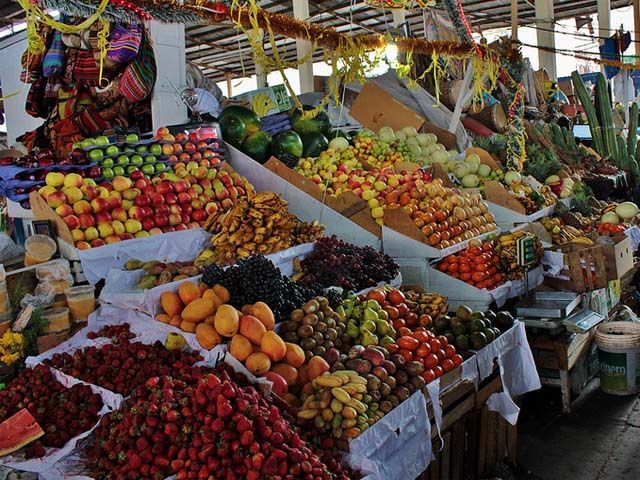 Here we can find a range of products mainly agricultural products, food and household items – it is dazzling. Even if you do not come shopping, this rich tapestry of modern and highly traditional Cusco should not be missed. If you're an adventurous guy who does not mind eating at the street stalls (which are usually pretty clean), you can get a ridiculously cheap lunch for about $ 1. Do not take valuables (not even your camera), however, and stay alert because the market is frequented by pickpockets who are looking for tourists. The market is open every day from 8am to 4pm more or less.
The Wanchaq market
Another market more known by locals is the Wanchaq market in Cusco. Once again, it is one of the largest markets in the city and specializes in standard fruits, vegetables, cheese and meat, but also in clothes, kitchenware and – we are 90% safe – probably everything else you may need .
Wanchaq market location: near Tullumayo Avenue (Parallel Street to Avenida del Sol)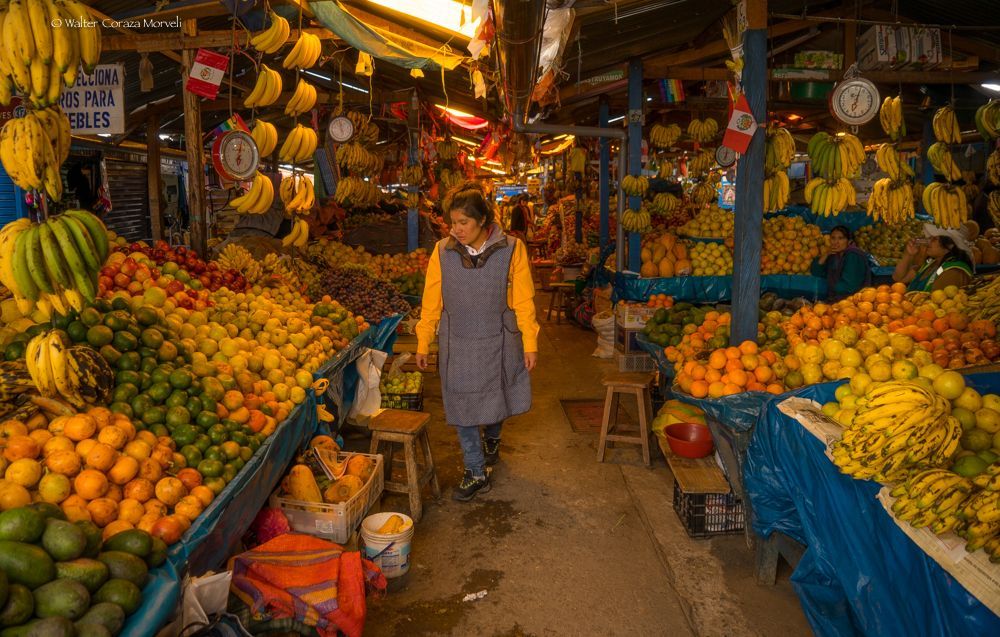 The Artisan Center of Cusco
If you are looking for souvenirs, the best place to go in Cusco is the artisan market, which is literally full of alpaca jerseys, jewelry, traditional ceramics and anything else you can expect to buy. It is less crowded with tourists than the San Pedro market and you can also bargain prices here below.
Artisan market location: Avenida El Sol
TIP: Do not buy the first thing you see … – Especially in the markets, you will face an overwhelming amount of products.
TIP: Consider hygiene when buying in the market – A little warning: the market is where locals buy their groceries. For many travelers, visiting the local markets can be quite a surprising experience, since the various things that can be bought also include raw meat and it is always convenient in the case of fruits or other edibles, to wash them well before consuming them.
Pisac Handicraft Market
The Town of Pisac is located 33 km from Cusco, in the middle of the Sacred Valley of the Incas; The market of Pisac is known worldwide and not for its incredible infrastructure, since the market works in an improvised way in the Plaza de Armas of the town; However, we speak of one of the most visited places by people from all over the world.
The Sacred Valley of the Incas
The Sacred Valley of the Incas has many towns where you can buy; Urubamba, Chinchero, Ollantaytambo, but there are others that have products that you would like to take with you. The salt mines of Maras in Urubamba gives you the possibility to buy rose salt; It is a place where salt is extracted from the time of the Incas, and one of the 4 places in the world, where you can get pink salt.
Artisan Markets
The craftsmanship in Cusco is very peculiar; There are many artistic lines in terms of crafts, each neighborhood or town, has a specific type of ceramics. The pottery of the villages of the Sacred Valley as Pisac is different from that produced in towns like San Pablo, in the South Valley of Cusco. Also textiles and goldsmiths; If you have a few weeks in Cusco, we recommend that you visit the different markets of the nearby towns. Each place in the region has its own cultural characteristics.
Directory of Artisan Markets
Cusco has many craft markets, in the main streets of the Historic Center of Cusco or very close to it. Craft centers, traditional textile centers and some souvenir and craft shops:
Art Peru: Portal Confituria Nº 295
Latin Gallery Cusco: Plazoleta Nazarenas Nº 221
Maky craftsmanship: Carmen Alto N ° 101, San Blas
Olave Workshop: Plaza San Blas N ° 651
Family Camero: palace No. 122 (Cuesta San Blas going down through the main square)
Artisan Market: Corner of Avenida El Sol and Tullumayo
Art Market of San Blas: Barrio de Blas
Alpaca Andean Souvenirs: Palace No. 135
Yankee crafts: Portal Comercio No. 181 – Plaza de Armas del Cusco
Souvenirs Juanita: Portal Comercio No. 141 int. 1 – Plaza de Armas of Cusco
Chocomuseo
The Chocomuseo of Cusco is a place where you can choose the ingredients you want in your chocolate and buy it; or if you wish, prepare it yourself, there you can teach him how to do it; The Chocomuseo del Cusco offers unique flavors with ingredients from Peru; As Aguaimanto, coca leaves, custard apple, is one of the best things to take home. In addition you will find many very beautiful memories all based on the chocolate theme found in the Plaza Regocijo, a step away from the Plaza de Armas.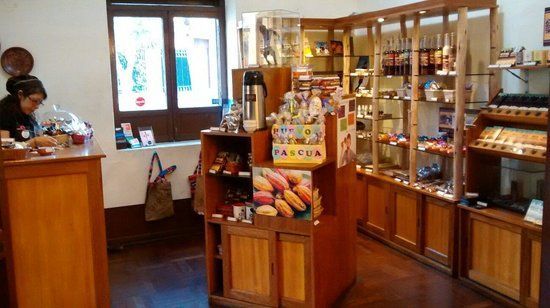 Coca Museum
It is completely dedicated to the coca plant, its history, its medicinal uses and its use since the time of the Incas and the rituals in which it is used up to now. The museum has guided tours in English and Spanish; It is located on 122 Palacio Street just behind the Cathedral, one block from the main square of Cusco.
Other markets
The mill
El Molino shopping center is a place where you can buy almost everything, you can find everything from socks to giant screen TVs. you can go every day of the week
Real Plaza Shopping Center
It is the largest shopping center in Cusco and you can find everything, it has cinemas, an electronic games area, a food court and many department stores.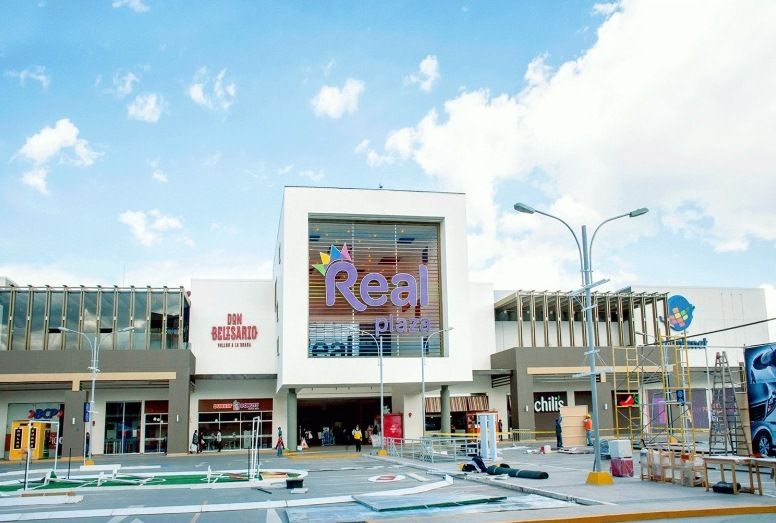 Paraíso Shopping Center: (Calle Nueva)
Here you will find electronic items, toys, clothes and even shoes at good prices
Sotomayor Shopping Center: (Marqués 233) Ideal for jewelry, clothes and sunglasses
Camera stores
As Cusco is the center of tourism in Peru, it offers many places for the purchase and repair of electronic equipment. Here are some stores if you are looking for a new camera or need to fix your current camera:
Avenida del Sol: From the Plaza de Armas, turn left on Avenida del Sol and on the right side of the street you will find a number of camera shops offering single shot cameras, DSLR, equipment, printing services, etc. Ask about the prices in some stores before making your purchase, although these stores are close to one another, they may have variable prices.
Chanintec: (Qollacalle 300) – this place is recommended for repair services. They will give you a diagnosis in less than 24 hours for only 10 soles.
Nishiyama: (Mantas 190 and Truinfo 346) – has a good selection of equipment and offers repair services, but they are closed on Sundays.
Where to buy a book in Cusco?
SBS Bookstore: (Avenida del Sol 864) – there is not a great selection of books in Cusco, but if you are looking for something specific, your best option would be this store. They have the largest variety of books in English, including sections on travel, cooking, language, culture, fiction, non-fiction and books.
Génesis Bookstore (Santa Catalina Ancha 307) – here you'll find novels, photography, cooking and language books.
Bookstore San Blas Plaza: (Plaza de San Blas) – some novels but above all books about the history of Peru, Cusco and
Jerusalem: (Icecream 143) – this is the largest book exchange in Cusco, where you can exchange 2 of your books to get Ideal for travelers who prefer to exchange books instead of buying new ones to take with them.
Hiking equipment
Due to Machu Picchu and other hiking areas are close to Cusco, the city offers a wide range of equipment for outdoor activities. Here are some that offer the best quality:
The North Face: (Portal Comercio 195), (Plazoleta Espinar 188), (Real Plaza Mall-Collasuyo 2964) – this well-known brand offers equipment of high quality and reliability.
Tattoo Adventure Gear: (Calle del Medio 130) – offers a great selection of shoes, backpacks and equipment. Cordillera: (Carcilaso 210) – options similar to Tattoo
Outdoor experience Rockford: (Portal Carrizo) – another renowned retailer Clothing
Where to buy clothes in Cusco?
Real Plaza: (Collasuyo 2964) – the only shopping center in Cusco
Topitop: (Heladores 111) – junior / woman clothes
Hilo: (Carmen Alto 260) – women's clothing
ALDO: (Portal de Panes) – women's shoes
BATA: (Marques 220) – women's shoes
Jetset: (Marques 279) – footwear: running, casual and formal