If you have arrived here, it is because you are thinking of traveling to Peru. Thank you very much for wanting to visit my beloved country. I'm Peruvian and I love traveling at my own pace and on my own.
Therefore, I have made this guide to help all those who want to travel on their own to Peru, or as others say, travel by free. I hope you find it very useful and if you have questions, leave them in the comments.
1.Before traveling to Peru
1.1 Documents
Most travelers to Peru do not need a visa to enter Peru. You only need your current passport, with six months of validity.
But you need to process a visa if you are a citizen of any of the following countries:
America: Cuba, El Salvador, Haiti and Nicaragua
Europe: Albania, Armenia, Azerbaijan, Bosnia, Georgia and Kosovo
Any country in Africa, with the exception of South Africa
Any country in Asia, with the exception of Brunei, the Philippines, Indonesia, Israel, Japan, Malaysia, Korea, Singapore and Thailand
If you are from China or India, you are exempted from visa provided you have a minimum valid visa of 6 months or residence of the USA, Canada, United Kingdom, Australia or any country of the Schengen area.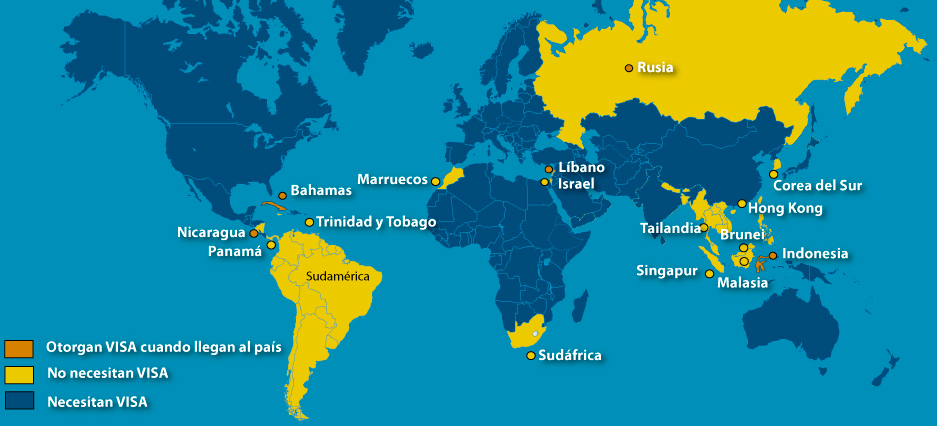 All the information I have collected from the official website of External Relations. For more details, check the Visa Requirements for Foreigners
You only need a DNI or national identity document if you are from:
Colombia, Ecuador, Brazil, Uruguay, Paraguay, Argentina, Venezuela, Chile or Bolivia. You do not need a passport, just like Peruvians can also enter these countries only with DNI. I have traveled almost all of South America without a passport. I love when there are these provisions, less paperwork.
1.2 How long can I stay as a tourist?
The maximum time you can stay in Peru is 183 days in a year, you can not extend more time. Normally when you enter the country, they give you a 90-day permit and you can request an extension before the deadline, online.
1.3 Vaccines
There is no mandatory vaccine to enter Peru. But if you plan to travel to the jungle, the health ministry recommends the yellow fever vaccine. You must put it 10 days before the trip to the jungle.
In Peru the vaccine is free and in this link of the Ministry of Health you can find the vaccination centers free of charge.
1.4 Do you come with your pets?
If you travel to Peru with your cat or dog you only need to bring your Certificate of Health, Vaccination and deworming issued by the Official Authority of your country.
When you arrive in Peru, your pet will be evaluated by the SENASA staff. If everything is ok, you will have to pay the inspection fees and documents (99 soles).
You can see all the detail of documents and procedures in SENASA.
1.5 Money: what currency to bring to Peru? cash or card?
Peru is a fairly open country, monetarily speaking. Our official currency is the sun, but we also use the American dollars
Banks allow savings accounts in dollars and soles, and lend in any of them. At ATMs you can choose to withdraw soles or dollars. You can also pay with dollars (preferably not 100 bills) in supermarkets, hotels, restaurants, etc. Although, the exchange rate in those establishments is not the best.
Dollars and euros are the easiest currencies to change to soles. You can also bring Chilean, Colombian, Mexican, Argentine and real pesos, but you can only exchange them in exchange houses.
Cash or card?
Personally I always prefer to travel to another country with cash, but for security better combine cash and debit card, or if you want (although I do not like to use) a credit.
In Peru, the most accepted cards are Visa and Mastercard, followed by Diners and then by American Express.
Keep in mind that Peruvian banks will charge you a commission, when withdrawing money from ATMs. There are also withdrawal limits day and night, depending on each bank. Approximately the maximum amount to withdraw during the day is 3000 soles and 800 $, and at night it decreases considerably (less than half).
1.6 Security
How safe is Peru? Well, like many Latin American countries, we have several problems of citizen insecurity to solve. However, that does not mean you can not travel on your own.
Here are some tips for traveling on your own in a more secure way:
Taxis: take the application, Uber or Beat. More so if you go out at night. Not all taxis in Peru work with taxis. If you have to leave at night or early morning, check with your accommodation, a safe taxi.
Always attentive to your backpack, purse or purse. Whether you're on the street (mainly in big cities like Lima), on any public transport, or a restaurant. I usually have it between my legs and if I put it in a chair, next to me I always see it.
Ask which areas of the city are the safest in your lodging, mainly in large cities. For example, if you are in Lima, and you want to travel on your own, walking, you should know what are the dangerous areas that you should not go to. For example: Barrios Altos, several areas of La Victoria and El Rimac, among others.
Take pictures in the street in cities: if it is a tourist place like a parade ground or monument, it is safe. In other places you have to trust your intuition, if you see them desolate, or precarious, it would be best not to take your camera.
1.7 Climate
The climate in Peru varies by region.
Sierra and Selva: their rainy seasons tend to be concentrated from December to March. They coincide with the low season. You can find more offers to travel to Cusco and the jungle in those months.
North Coast (Piura and Tumbes): they have sun all year round and also rain from January to March, which is the high season.
Central and southern coast: we do not have rain, only drizzle in the winter months (June to August). In summer it is quite hot, it reaches 30 degrees and in winter it is not very cold (with 16 degrees we freeze).
To see the weather forecast, you can also enter the SENAHMI and find the city you are going to visit.
Important: In several cities in Peru we have «extremely high» UV radiation, especially in Arequipa. In this link you can see the forecast and protect yourself with hat and sunscreen.
2.How to get to Peru?
2.1 Flights to Peru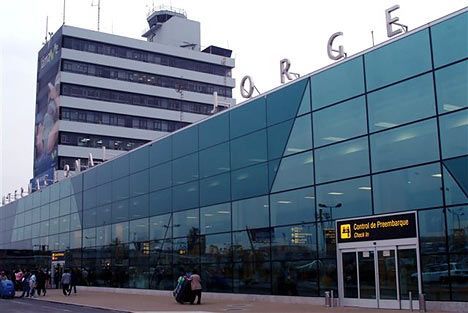 In Peru we have three international airports:
Lima – Jorge Chavez International Airport: It is the airport that receives almost 100% of international flights.
Cusco – Velasco Astete International Airport: Receive direct flights from Santiago de Chile through LATAM, only 3 times a week.
Arequipa – Rodriguez Ballón Airport: In previous years direct flights to Chile (Arica) were inaugurated, but currently I can not find any direct international flights.
In conclusion if you plan to buy a flight, you will have to search from your city to Lima. Only if you live in Santiago, you can fly direct to Cusco.
2.2 Buses to Peru, entering the borders
If you are traveling South America and you like to travel by land, like me, then this information will be useful:
If you come from Ecuador, you can enter by:
Binational Border Service Center in Zarumilla – Tumbes: I have crossed this border crossing 6 times and I have generally received fast attention. It is open 24 hours a day. Buses from Guayaquil or Cuenca pass through here in the direction of Tumbes or Piura.
La Tina – Piura: the buses from Loja to Piura pass through here and vice versa.
If you come from Colombia, you can enter by:
Border control post Santa Rosa in Loreto. You enter through the Amazon River for those who come from Leticia to Iquitos. There are boats of different prices, depending if you go by slow or fast boat. You can see the options in Colombia Fácil
If you are coming from Brazil, you can enter by:
Santa Rosa border control post in Loreto, with the boats that come from Tabatinga (Brazil) to Santa Rosa and from there to Iquitos.
Iñapari – Madre de Dios: through the interoceanic highway of different cities of Brazil. Up to here arrive collectives or minibuses from Assis (Brazil).
If you come by Bolivia you can enter by:
Casani (Yunguyo – Puno) if you come from Copacabana. The buses that make the Copacabana – Puno route pass through here.
Desaguadero, the buses from La Paz to Puno pass through here. It's a fairly used border control.
If you come from Chile you can enter by:
Santa Rosa Border Complex in Tacna. All the buses that come from Arica, Santiago and even some that come from Buenos Aires pass through here
3. Landing in Callao / Lima
3.1 How do I get from the airport to my lodging in Lima?
As soon as you leave the Jorge Chávez airport you will see several taxi stands. They are safe but they are also the most expensive. You will continue walking and when you leave the parking lot, several people will come to offer you a taxi. They are a little cheaper, but they are not necessarily from a company.
If you stay in Miraflores, a safe and economical option is QuickLlama, a van that transfers from the airport to lodgings in Miraflores and vice versa.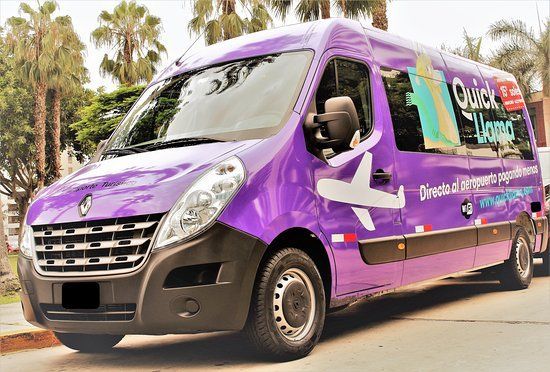 If you are staying in another area, you can hire a pick-up from the airport to your hotel. Also ask for the applications of Uber or Beat, but you will need internet, and the airport does not give wifi.
And if I go by public transport? Mmm .. I honestly do not recommend it, much less if you arrive at night. Unfortunately, public transportation in Lima is chaotic.
To take the «combis» (so we say to the minivans), you have to leave the airport completely and walk to the bus stop. If you do not know what combi to take, you should ask the people that combi would take you to the area where your lodging is. Most likely you need to take more than one combi.
I only came back in the combi from the airport when I had a small backpack and day. If you do not know the routes of public transport is complicated.
3.2 Where to change money?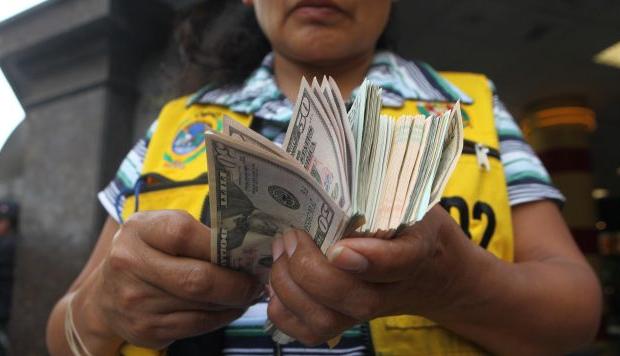 The airport is the worst place to change. But, if you need to pay the taxi, you can change 20 or 30 dollars or euros. It should be enough (depending on where you're going in Lima).
The best exchange rate you will get in the exchange houses, which are in all Lima. In Miraflores, the district where most tourists stay, abound. Banks are the worst places to change because their rate is lower. In Wester Union I have not found a good change either.
I do not recommend to the street money changers, unless it is a small amount, because it is not very safe. You also have to count your money on the street, in view of everyone.
Check the bills they give you, they should not be broken.
3.3 Public transport in Lima
My dear Lima has a chaotic public transport, but you can use it perfectly to move around the city:
Metro de Lima: at the moment we have only one line, which goes from San Juan de Lurigancho to Villa El Salvador. It is necessary to buy a card. Check your web
Metropolitan: bus system that goes from north to south and vice versa. If you stay in Miraflores you can visit the center of Lima with the metropolitan, the best option (you save the traffic) and the most economical. It is necessary to buy a card. Check your web
Corridors: buses in the main avenues such as Javier Prado, Arequipa, Brazil, among others. Only stop at authorized stops and is a driver – collector. Check all the routes on your website.
Buses and Combis (minivans) that abound in the city. Most have collectors, who go screaming the names of the avenues they cover. Depending on which area of ​​Lima they are, they stop anywhere.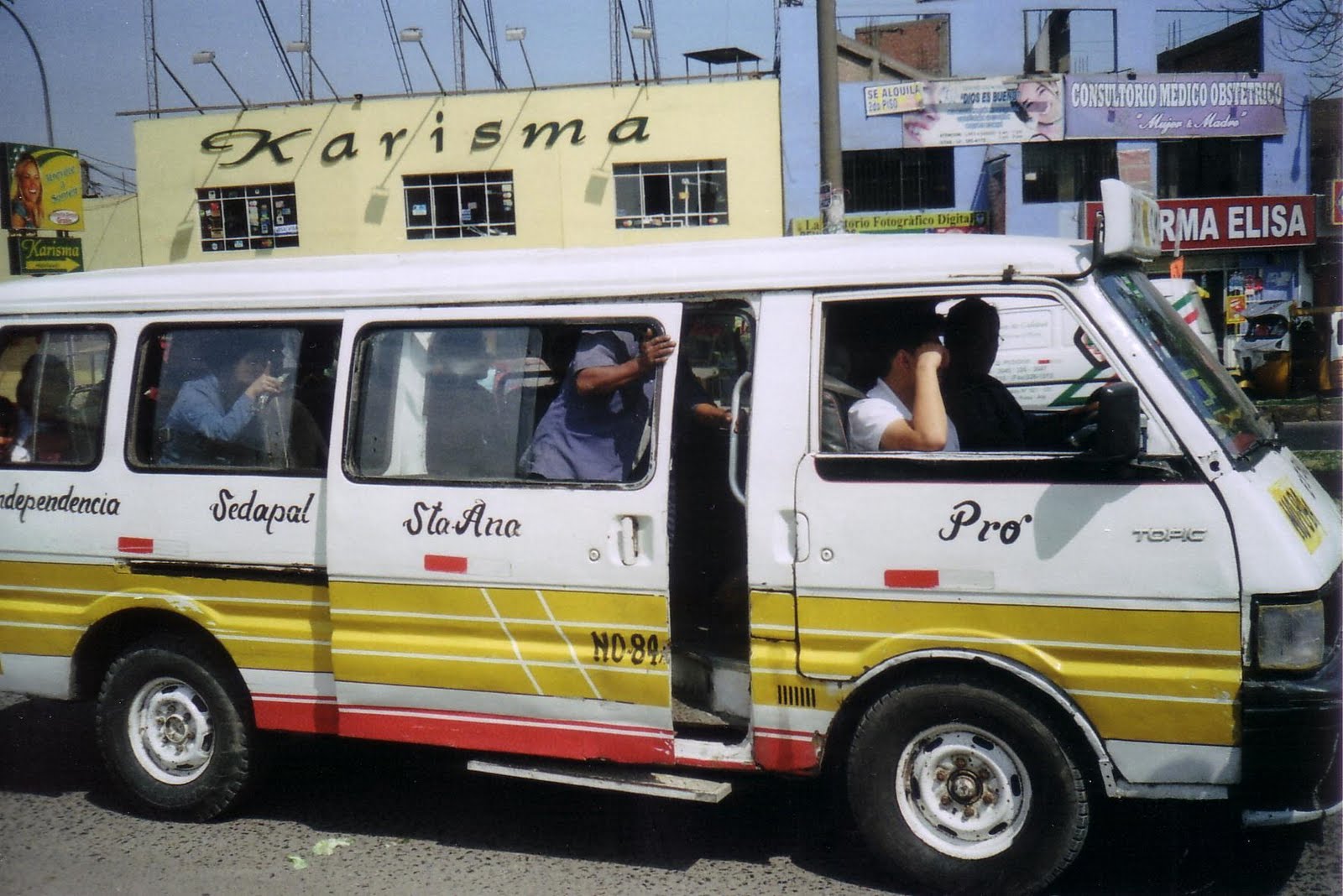 Tips:
Keep it simple by hand, coins of 1.2 and 5 soles to pay for the passage in buses and corridors.
Patience with the collectors who will say: 'at the bottom of the site' to keep raising more people.
Avoid going to the combis, they are the most uncomfortable. I use them only in the last case. There are always alternative buses.
4. How to move inside Peru?
4.1 Flights within Peru
All regions of Peru are connected to Lima with commercial direct flights, except Huancavelica. However, there are few flights between cities other than Lima, except Cusco – Puerto Maldonado, Cusco – Arequipa and Cusco – Trujillo.
LATAM and Avianca are airlines that unfortunately vary their rates depending on the place of residence. For those who are NOT resident in Peru, their prices are very expensive.
Peruvian, StarPerú, LCPerú, SkyAirlines (Low cost) and Viva Air (low cost) do not vary their rates according to the residence. Not important where you live, the price will be the same.
I am not the best person to recommend airlines because I am afraid of airplanes, and I avoid traveling in them. But, definitely, I recommend not traveling on Viva Air. My mother was robbed. His trip was delayed due to bad weather and when he boarded he was told that his luggage would have to go on another plane. His suitcase arrived several days later and when he opened it, they had taken out a case where happily he did not have very valuable things. We claim and nothing happened.
EYE: If you travel to the jungle or mountain range in the rainy season, do not plan activities as soon as your plane arrives at your destination, as it is common for flights to be delayed due to rain.
4.2 Traveling by Bus
What I love the most! travel by bus, even 20 hours, in Peru. Happily there are many types of service and companies to choose from.
My recommendation is that you always travel in formal companies for safety. For me, the best ones are Cruz del Sur, Oltursa and Movil Tours. In all three you can buy online. If you are looking for a little bit of anticipation, you can find very cheap prices in semicama services.
Most Peruvian cities do not have land terminals. Each company has its own terminal.
You can also buy bus tickets online at redbus.pe
Tips:
On long trips, check that you buy in the services that offer screens for each seat.
Take your hearing aids.
If you are going to cross the mountain range, it means that you will pass through high areas. If you're not used to the height, take a sorojchipill, wrap your head and try not to eat heavy.
It carries hand sanitizer, useful for cleaning hands before they serve food.
Personally, I avoid drinking too much water, because the toilets of the buses are not very comfortable.
5. Bargaining in Peru
In Peru you can bargain when you buy crafts at fairs, in markets. Also when you hire a taxi on the street.
When you ask for a rebate, you can tell him how much he gives it to me? or raise the price, which can be 10% or 20% less. It's not like in other countries that you haggle at half the price.
In my trips I have also negotiated prices with accommodations, when I am going to stay several nights (5 or more). In case of the tours, I have also asked for a discount, especially if we are 3 or more traveling.
6. Most tourist routes in Peru
6.1 Sierra Sur: Cusco – Arequipa – Puno
Cusco and Machu Picchu are the star, what all travelers want to know. Here I share the video of Misias but Viajeras on Machu Picchu
About Cusco, you can also see all my posts in the Cusco section.
About Arequipa, again the girls from Misias but Viajeras. They really are super good advice and videos very enjoyable.
About Puno, again the girls from Misias but Viajeras, are their fans.
6.2 Jungle: Tambopata
I leave my post: Travel to Tambopata what tour / lodge to choose?
6.3 South Coast: Paracas – Ica
For Paracas, I share my post about Tourism in Paracas, what to visit, how to get there.
For Ica, I again turn to the girls from Misias but Viajeras so they can plan their visit
7. My top off the traditional tourist circuit
7.1 Huancaya – Reserva Nor Yauyos Cochas
My favorite place in Peru, without a doubt, I have not seen any other place as beautiful as the lagoons that form Huancaya. Here I leave my post: 4 short walks in Huancaya.
7.2 Jungle: Pacaya Samiria
I loved Pacaya totally. Pacaya Samiria is a national reserve located in the northern jungle, in the Loreto region.
I traveled with a local guide, and I loved learning from people living in the jungle, how they teach you to see animals, especially pink dolphins, their stories, and listen to the sounds of the Amazon. You can see the post: Pacaya Samiria: A trip along the river with pink dolphins.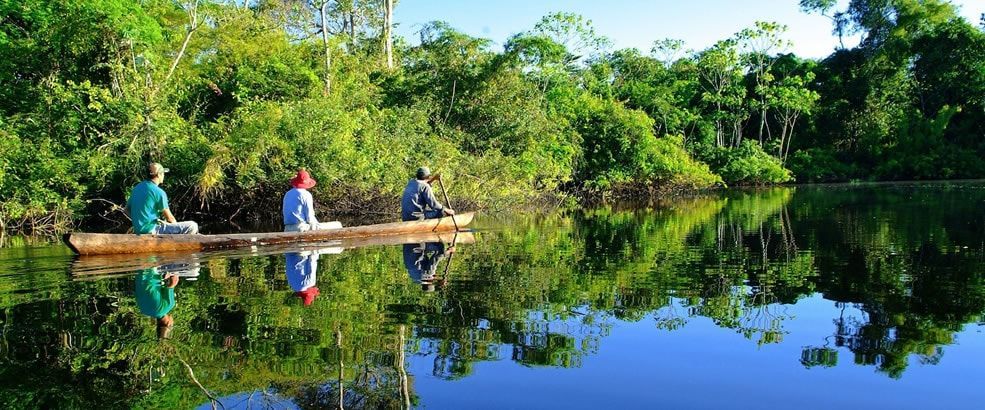 7.3 Chachapoyas: Kuelap and Leymebamba
Chachapoyas is the capital of the Amazon region, northeast of Peru. I think Amazon is a jewel. Here are the highest waterfalls in Peru (among the top in the world), archaeological sites of the Chachapoyas culture on the peaks and rocky slopes, trekking routes, green hills and very temperate climate.
Kuelap is a walled city at the top of the mountain. You can see how to get there and the tips in Visiting Kuelap: in combi, more hiking and cable car
Leymebamba is a town where you can see the mummies of the Chachapoyas and make several trekking routes. Check my post A day in Leymebamba, to see the mummies of the Laguna de los Cóndores.
7.4 Huayhuash Cordillera
If you like mountain trekking, then you will like Huayhuash. I was fascinated by its snow-capped mountains, turquoise lagoons and quenual forests. Many trekkers walk around here but I did not feel it was a saturated place.