Ideal for a quick vacation, traveling 1 day to Cusco is enough to know most of its spectacular attractions, Our Perfect 1 day Plan in Cusco is based on the experience of thousands of passengers who have already traveled with us
Wherever you come from, the moment you step on Cusco, you will realize that the air will make you a little missing. The city is 3,400 meters above sea level, one of the 10 highest on the planet, so it is necessary that you take some time to accommodate your body without physically demanding it. As the morning of your first day should be quiet, we recommend exploring the Inca capital on foot, from the Plaza de Armas to the southwest, where the road is flat and full of attractions such as:
PLAZA REGOCIJO AND PLAZA SAN FRANCISCO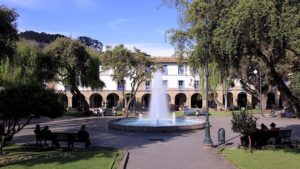 9am – 11am. Immediately after the Plaza de Armas is the small and charming Plaza Regocijo, protected with large trees and less traveled by tourists. Here is the Chocolate Museum, where you will find everything from cocoa tea to chocolate liqueurs, and many other products that you can try for free. Then there is the great San Francisco square, where you can observe more local activity than in any other square in the historic center, since here is the National Science College, the San Francisco de Asís church and public transport stops.
SAN PEDRO MARKET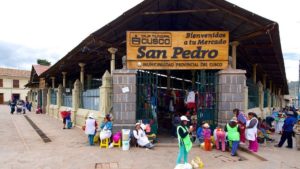 11am – 1pm. Continuing along Santa Clara street, and just one block from San Francisco square, you will find the San Pedro Market, the largest in Cusco. This place is an epicenter of Andean culture, you will hear the Quechua pronounced by the owners of their premises, which sell an infinity of native products, crafts and typical foods. The Mercado de San Pedro is an economical and excellent place to have lunch and try the Cuy Baked.
CITY TOUR CUSCO
1.30pm – 6.30pm. Having already had lunch, you must go to the Plaza de Armas to start our City Tour through the city of Cusco. The first stop is in the imposing Cathedral of the city, where it is possible to admire his paintings and works in gold and silver. The tour continues in the Qoricancha Temple, originally the Temple of the Sun in the Inca era and which later became the Convent and Church of Santo Domingo. This is a unique place where Inca architecture converges with colonial style.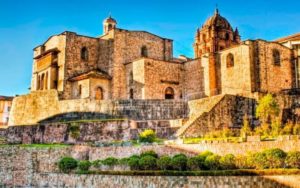 During the afternoon, the City Tour through Cusco continues to visit the archaeological centers of Tambomachay, Puka Pukara, Quenqo and Sacsayhuamán. The latter is one of the most spectacular buildings in the Inca empire, with gigantic stones up to 5 meters high, residential buildings, towers, shrines, warehouses, roads and aqueducts. Here you can get lost among the ruins while capturing the sunset with your photos.